The gas tank came with the shell. It was half filled with some sketchy gas, so that was siphoned out. The inside of the tank is in great shape, and the outside isn't too bad. It will be cleaned up and painted. Since it's out of the car, the pump will be replaced. I don't want to have to drop it again anytime soon.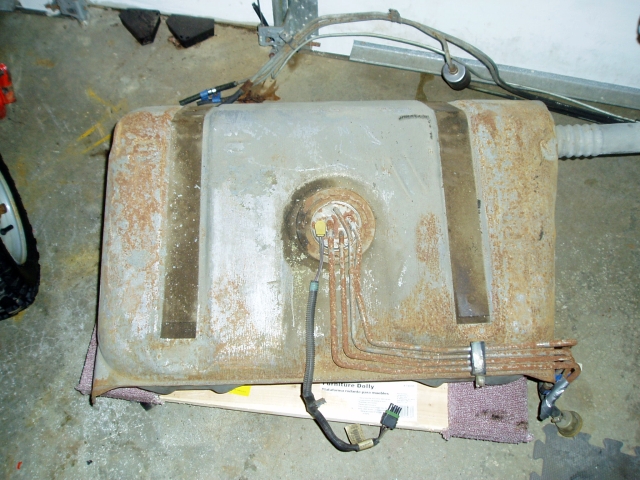 As you can see, there's some surface rust on the top of the tank.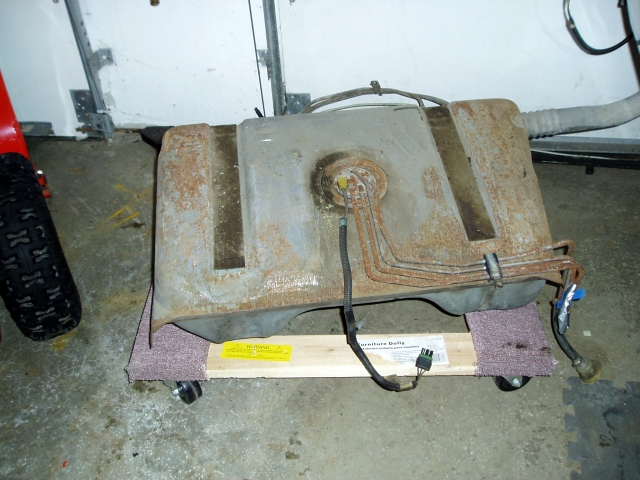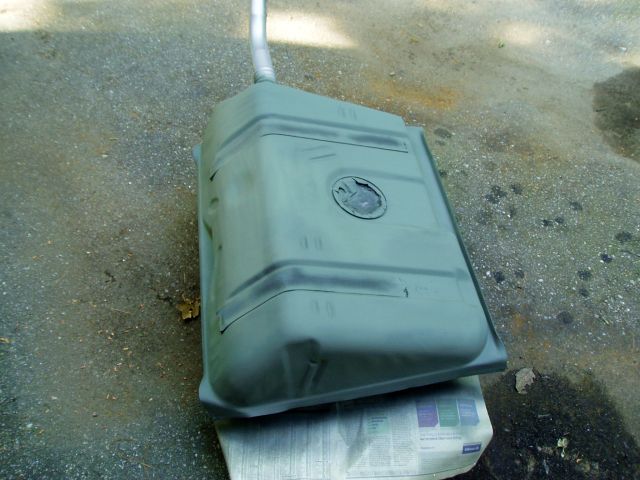 After some time with a wire brush, it's painted with Rust Reformer and then primed.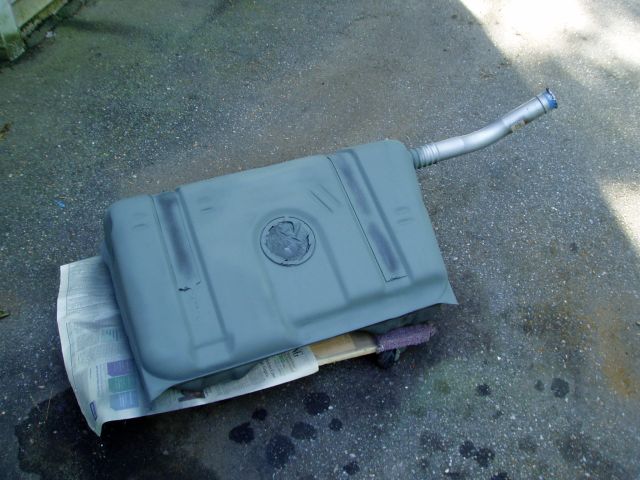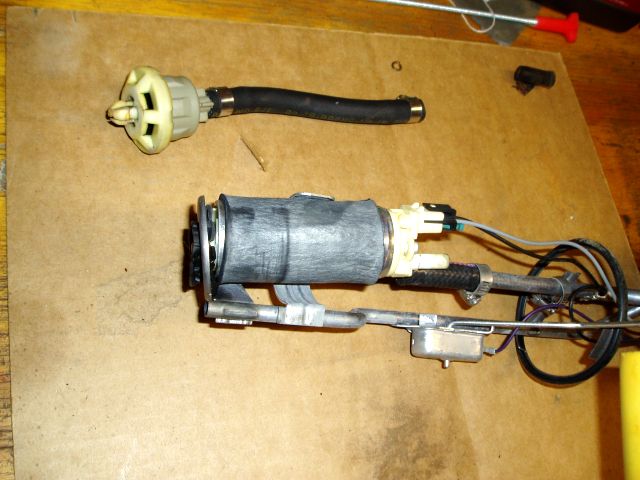 The car originally had the L98 motor, so the fuel pump is a high capacity one.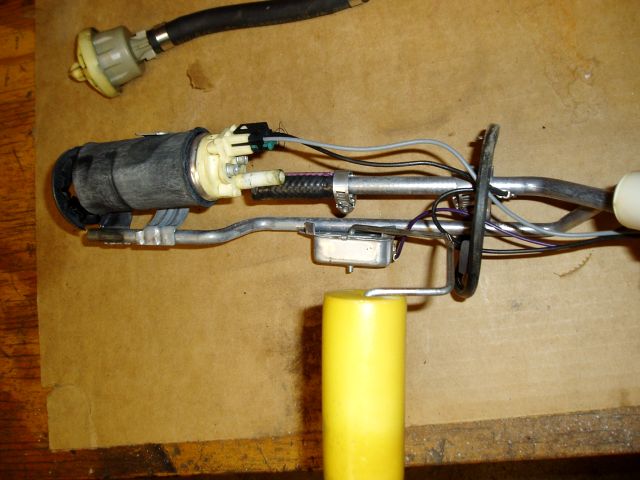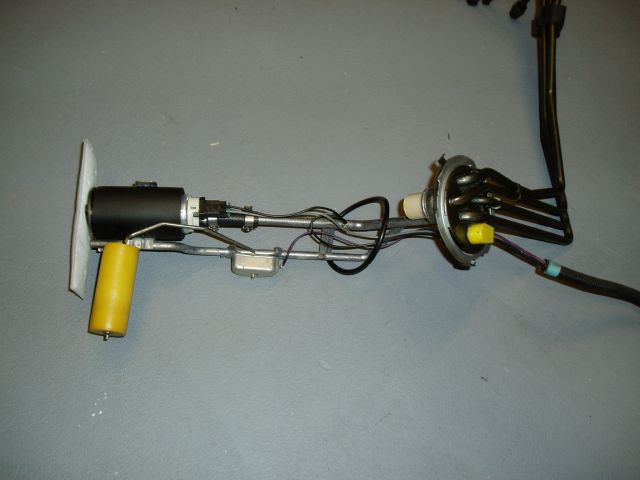 The new fuel pump and screen installed and ready to go back in the tank.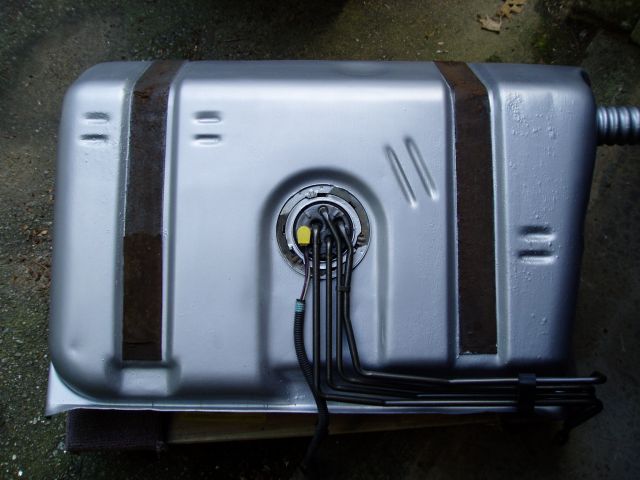 The tank is now ready to go back in the car.