The second step of the 5-speed conversion involves mounting the pedals and the clutch slave. The pedal assembly came from the 86. It was cleaned and painted before installation.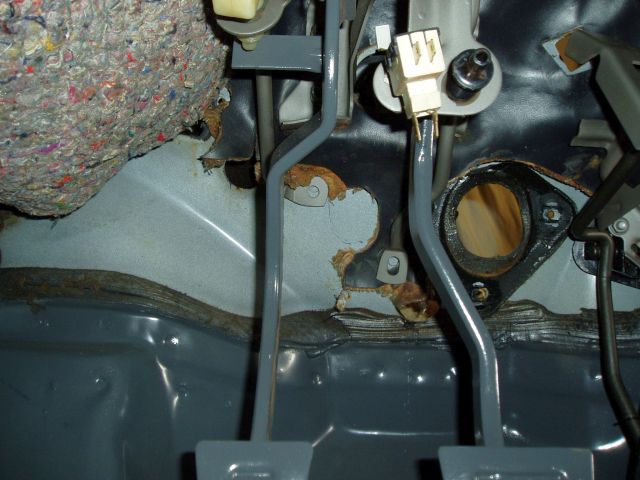 The holes for the clutch master cylinder are marked for drilling. The support brackets for the pedals identify where the holes for mounting the cylinder should be. I'm using the cutout in the insulation to get an idea where the opening for the clutch cylinder should be.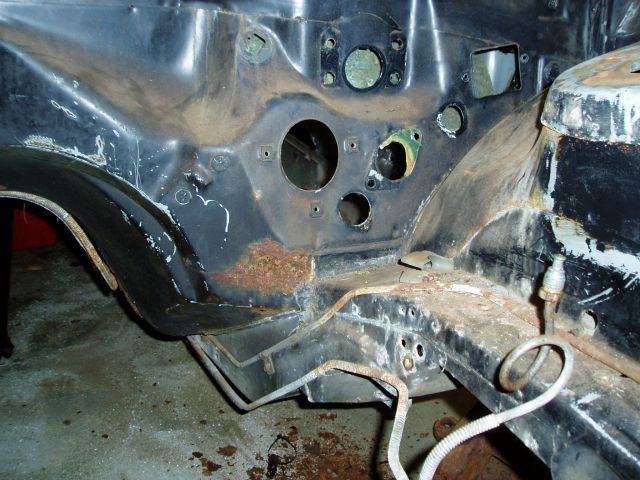 This picture of the 86Z parts car shows the clutch pedal opening from the engine compartment.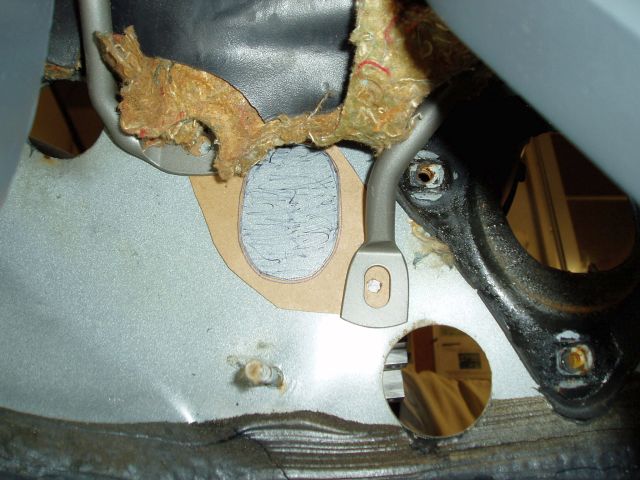 A template is made from the cable housing to ensure correct drilling of the hole.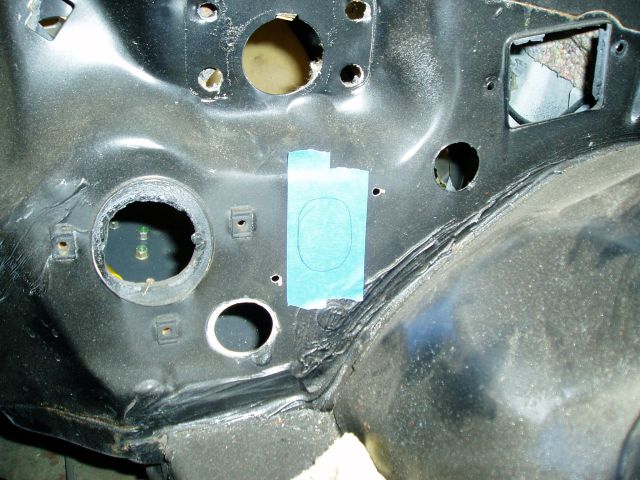 After the mounting holes are drilled from the inside, the template is transferred to the outside. It will be easier to cut from here.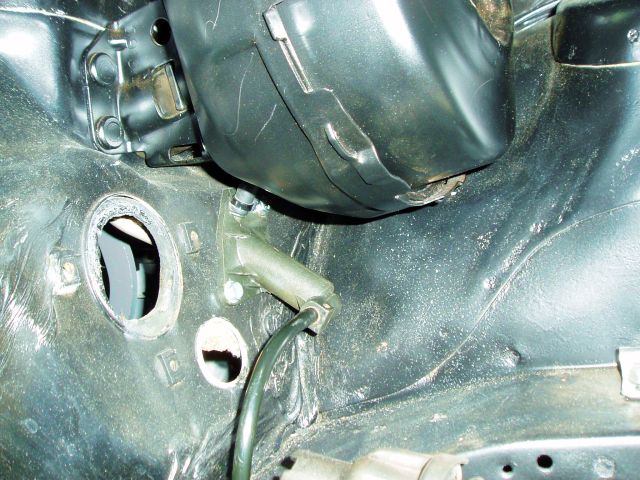 The hole is drilled out with a 1-1/2" hole bit and then elongated a little from top to bottom. The clutch cylinder fits nicely.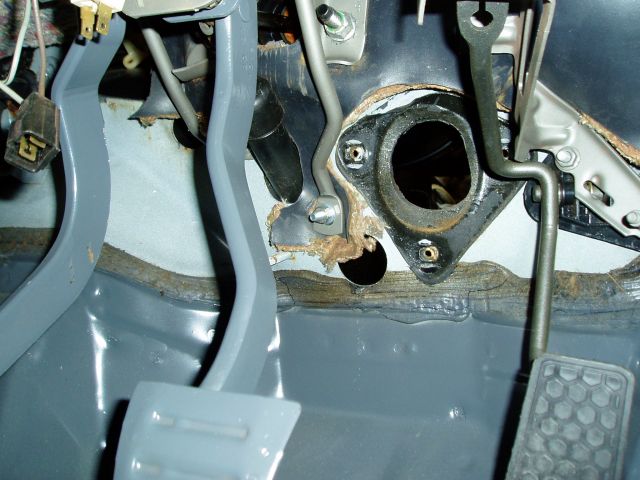 A view from the inside.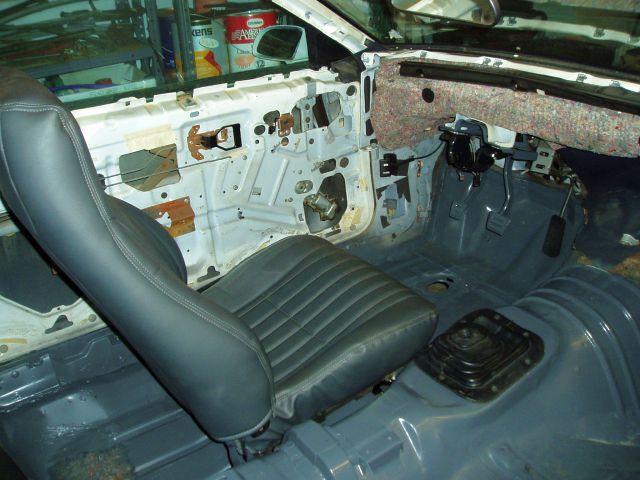 The interior is starting to come along!