I don't really enjoy bodywork because I'm not very good at it, but I'm going to give it a try. I'll even attempt to paint the car myself. That should be interesting. The first step is getting all of the body components stripped down to see what needs to be done.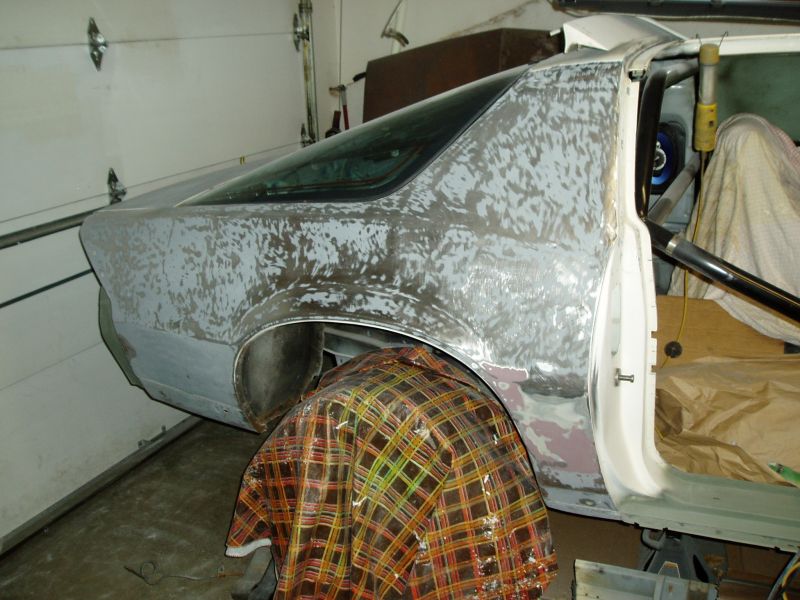 I'm going to bring it back to bare metal. The original paint had checked.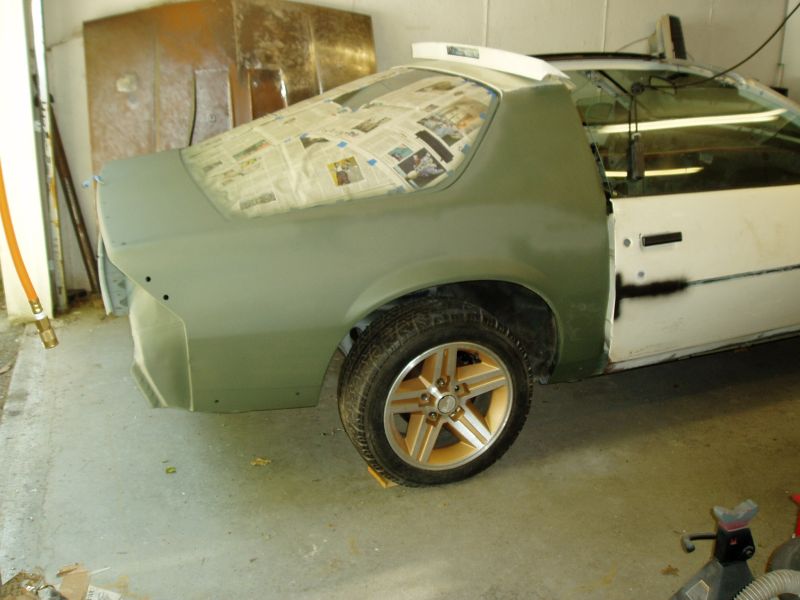 Just giving it a light coat of spray bomb zinc primer until the whole body is ready for sealer.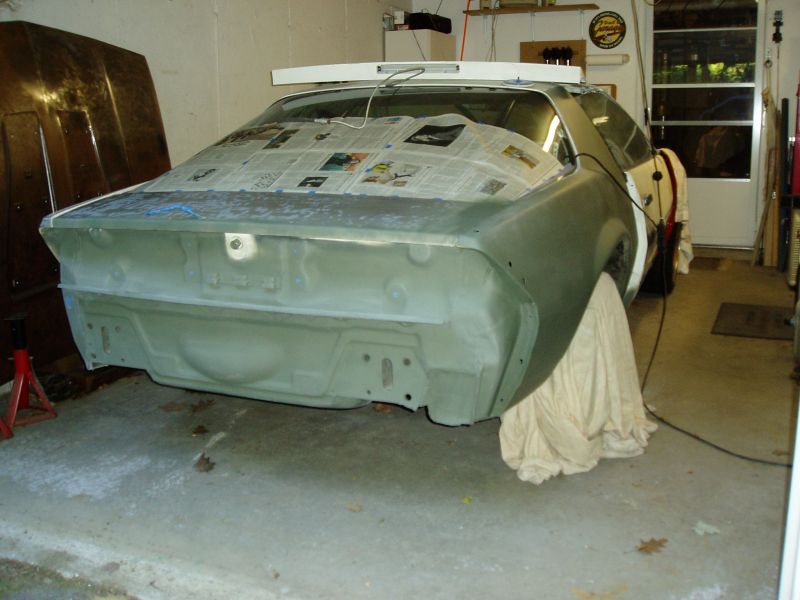 This is going to take a long time...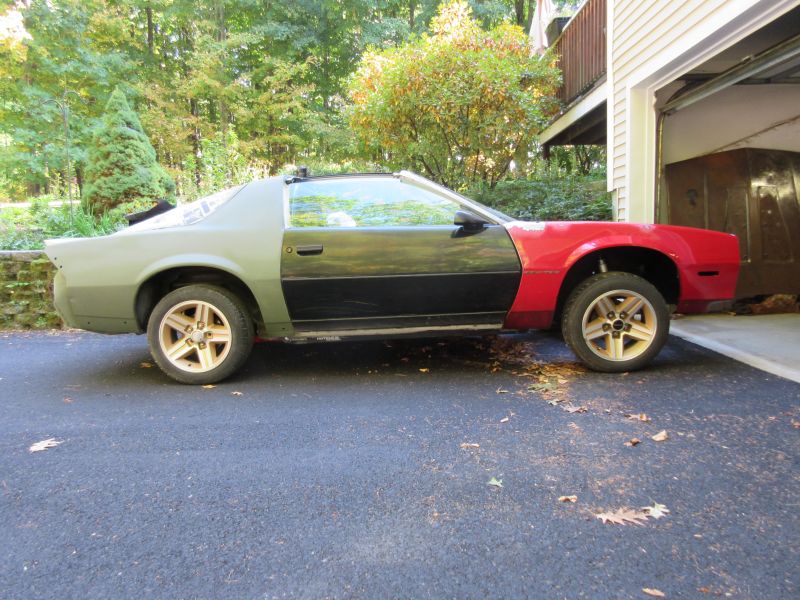 I'm using the doors from the 85 because they were in perfect shape and needed no repair. I bought the front fender years ago.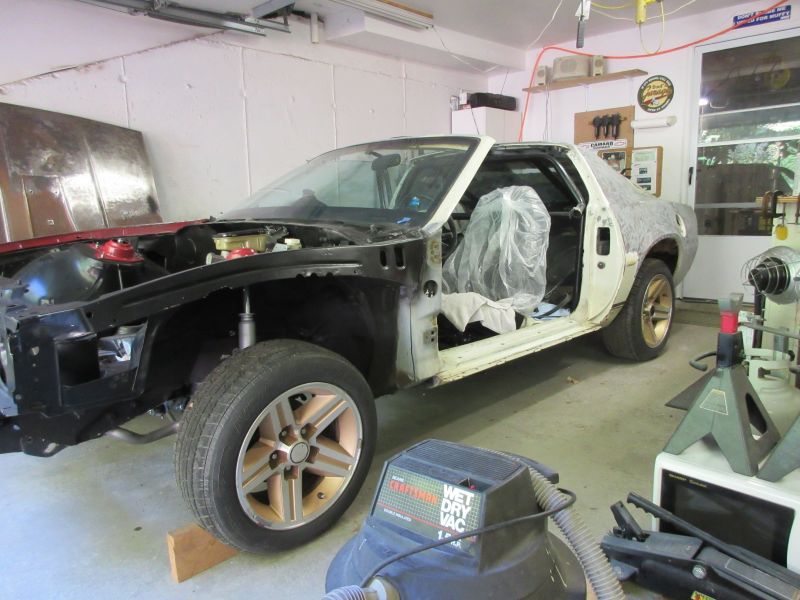 Now that it's turned around I can start on the driver side.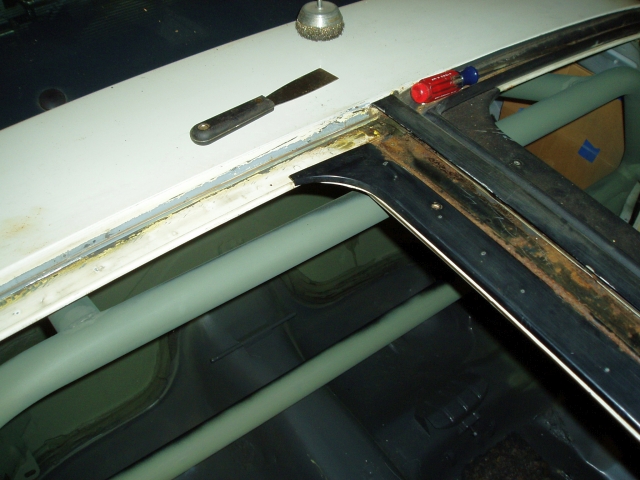 I naively thought I could take the T-Top weather stripping out without damaging it. Didn't happen. It looks pretty clean under there, though.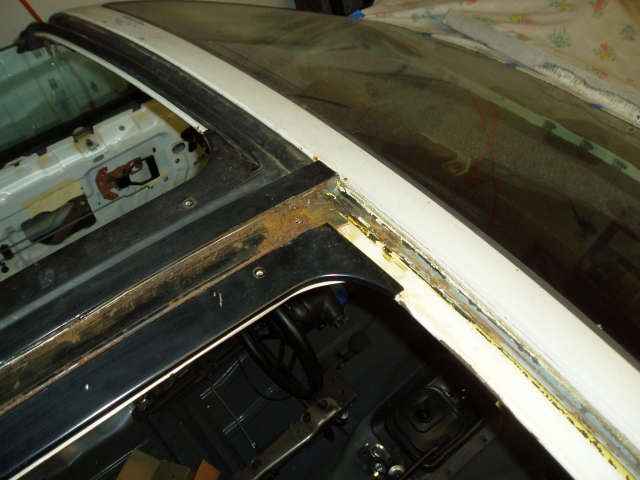 The T-Top bar is rusty in the usual spots. I won't know if it's salvageable until I get it out. At least the screws came out without any trouble.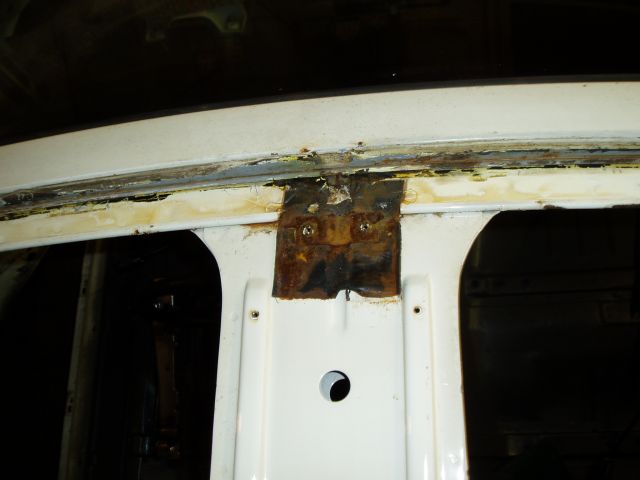 It looks pretty good under the T-Top bar, that's a good sign.