The shell was originally an automatic. I have the 5-speed transmission and all that goes with it that was removed from the 86 Z28. Since I had it, I decided to use it in this car. But to do that required cutting an opening for the shifter.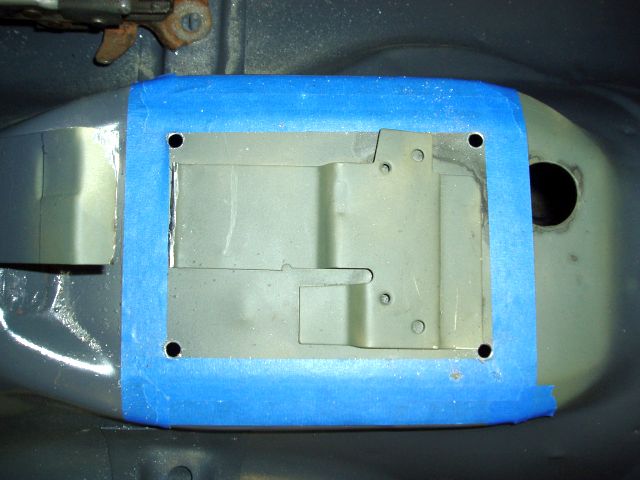 The hole for the shifter boot is marked out. The shifter boot determined the size of the opening.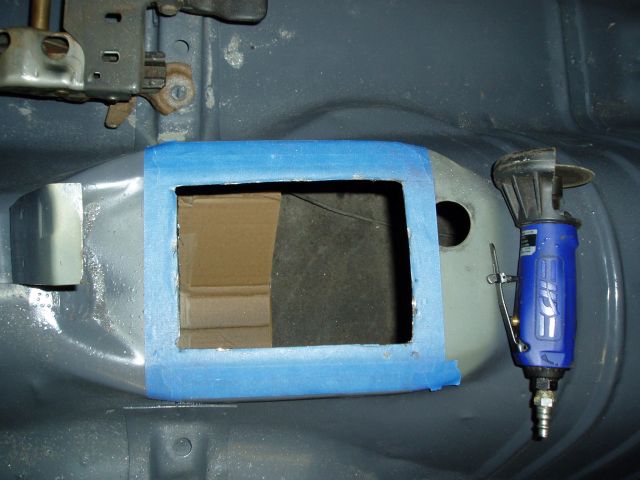 The corners are drilled out and then the opening is made with a cut-off wheel.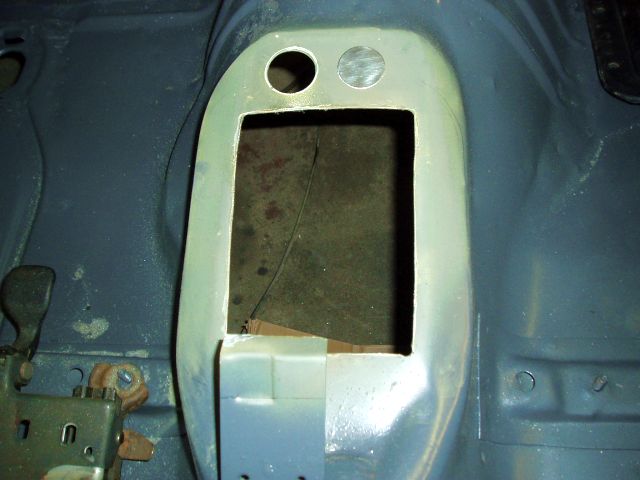 A steel plug is made for the shifter cable hole.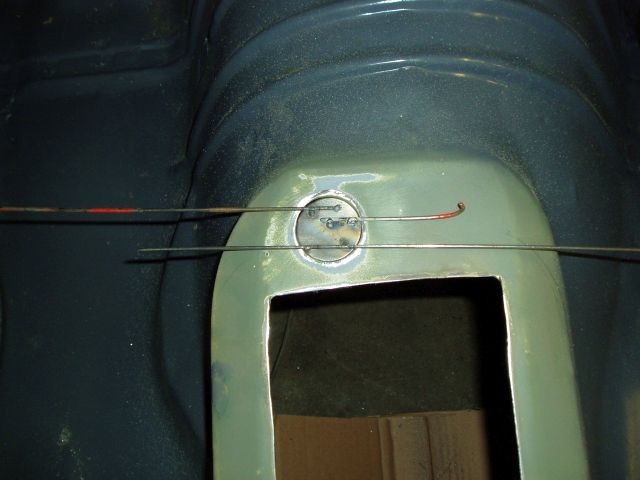 The plug is held in place with the help of some scrap steel wire.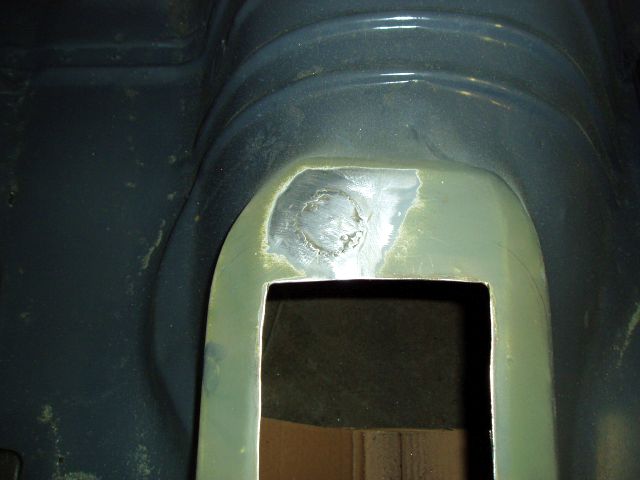 After being welded in, the plug is ground smooth.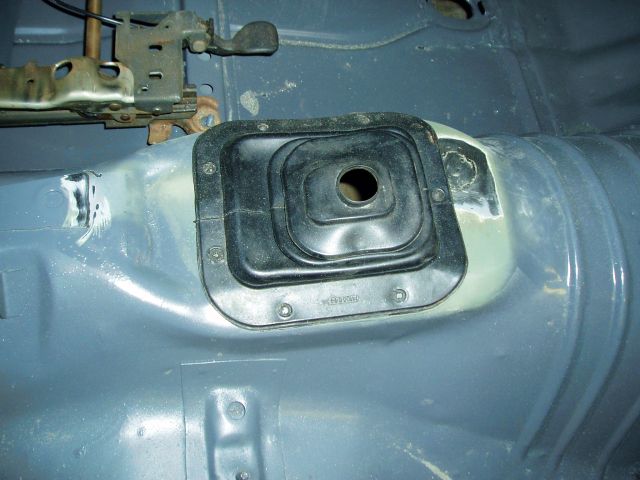 The finished product. The mounting holes for the boot will be drilled after the transmission is fitted. I know, the boot is backwards in this picture.