I recently came across a great deal in the ThirdGen.com classifieds for some brand new Hotchkis sub-frame connectors. These are a two piece weld-in system.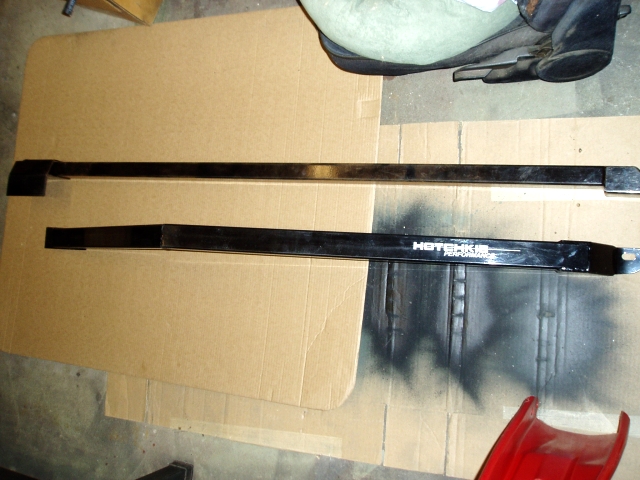 The rear of them get share the mounting for the rear lower control arms.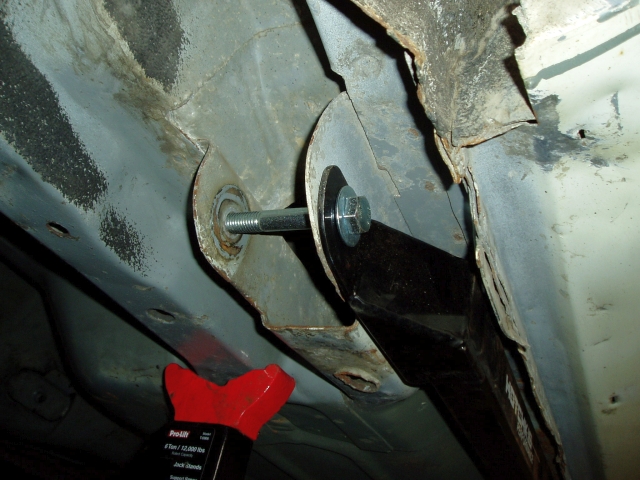 These are weld on sfc's, but they also use the bolt for the lower control arm.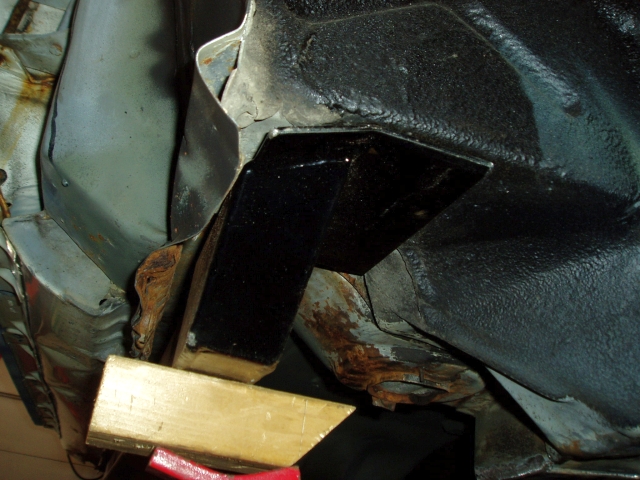 In the front, they get welded to the sub-frame structure.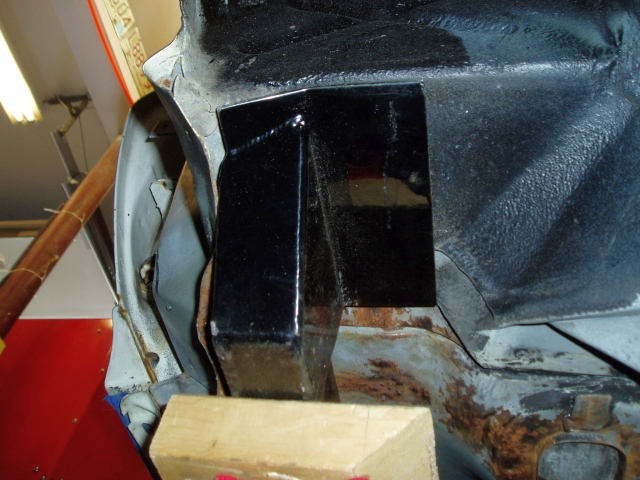 Hotchkis makes a nice product. Look how they fit the contour of the body.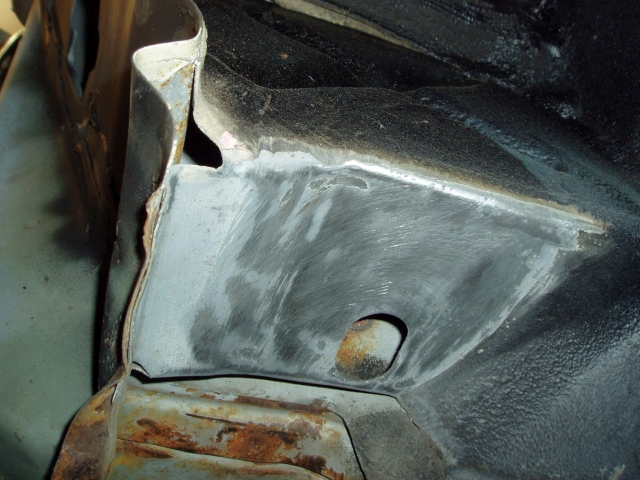 Some cleaning up is necessary before welding.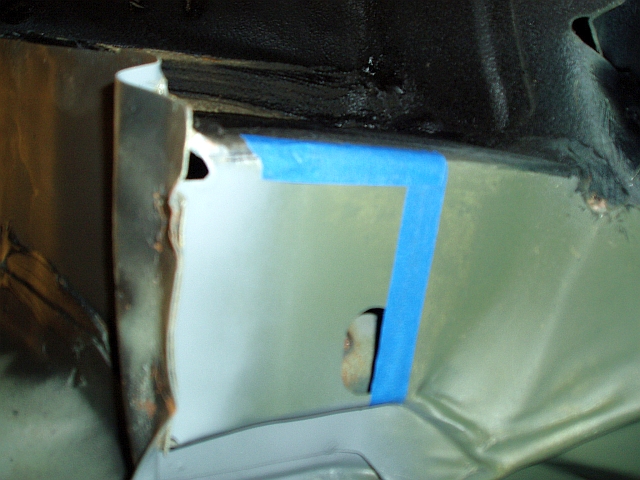 After priming the area, the weld points are masked for paint.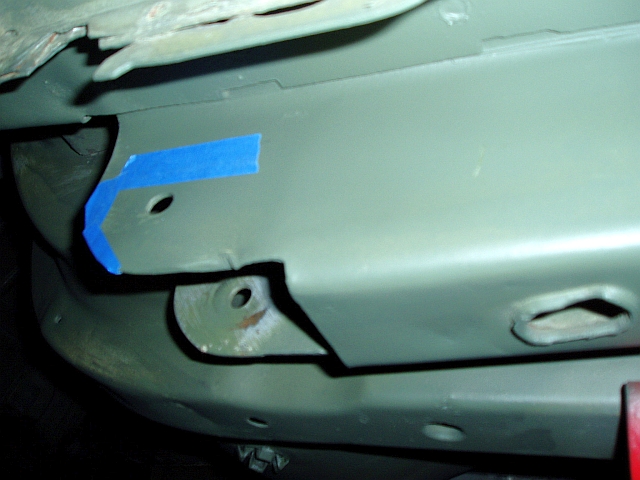 Same for the rear.

The front mount point is welded.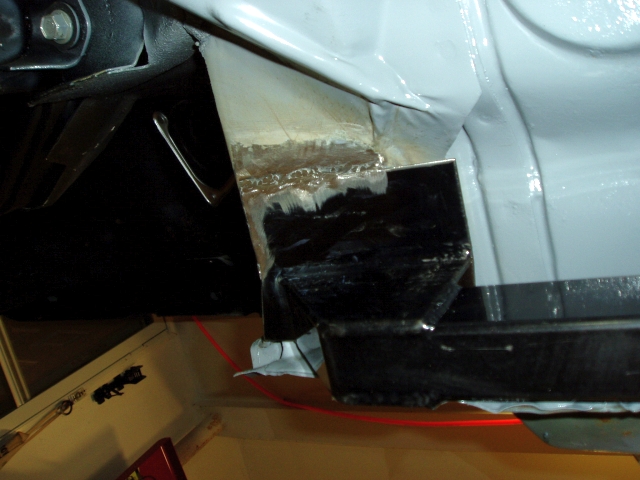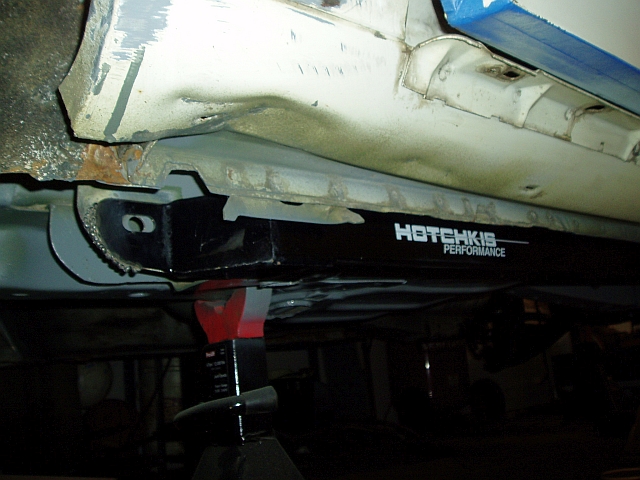 The rear mount point is welded.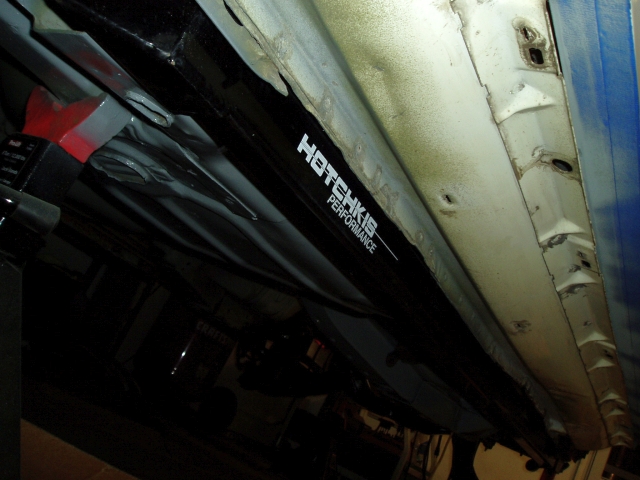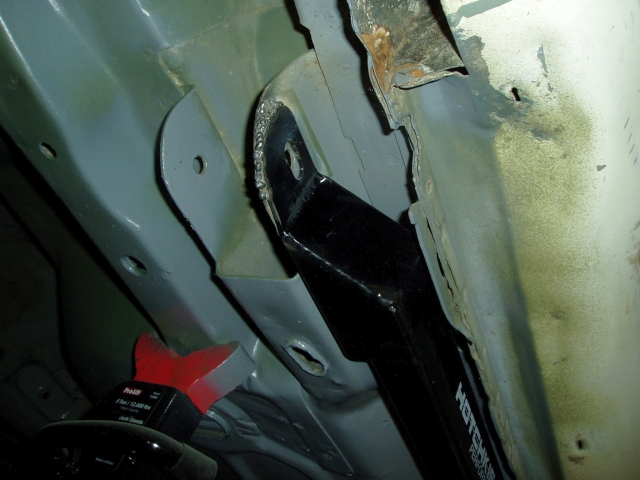 Yes, that is an ugly weld, but the grinder will clean it up.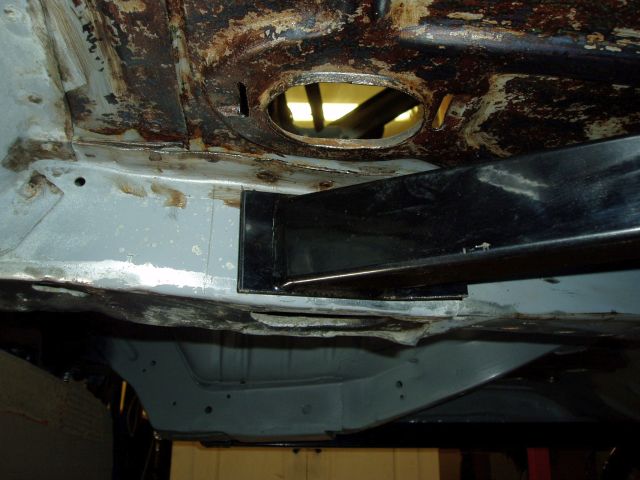 The driver side connector is mocked in place to identify the mounting area.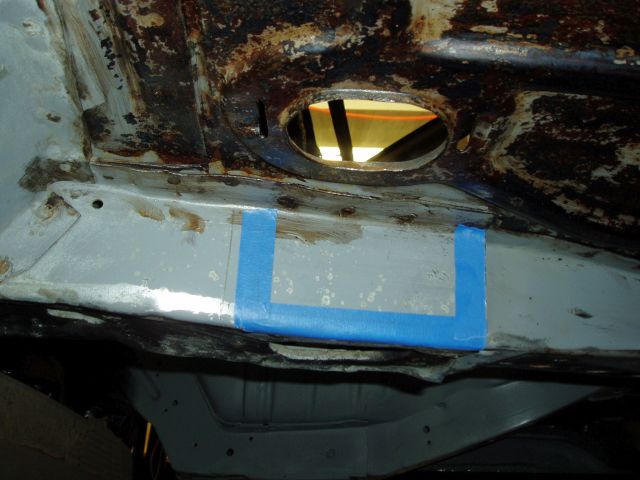 The mounting weld points are masked so I can paint the surrounding area before the connector gets welded up. I won't be able to access the area after it's installed.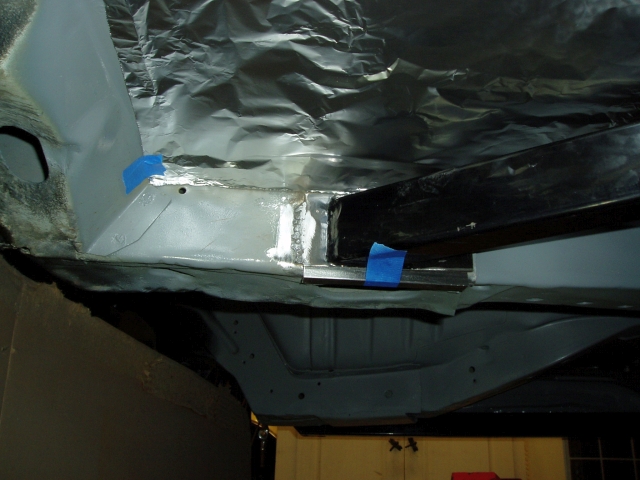 The front is welded up. The tin foil is to keep the welding and grinding from damaging the fresh paint underneath.

The bottom of the mount plate didn't sit flush with the subframe, so I cut some 1/2" angle to fill the gaps and provide a weld point.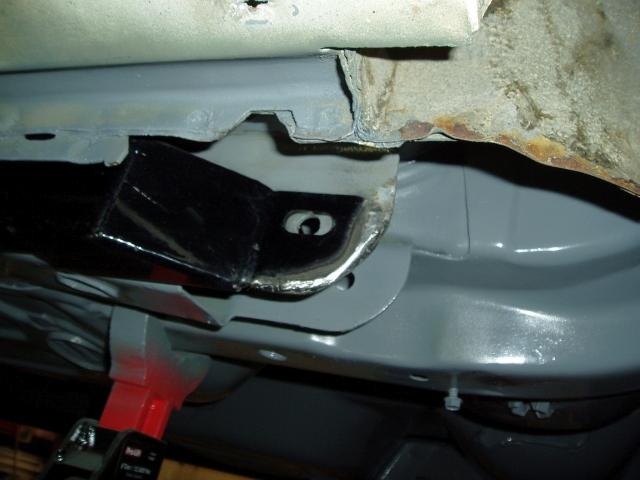 The rear of the driver side after welding.