The current transmission is the 5-speed that was pulled from the 86 Z28.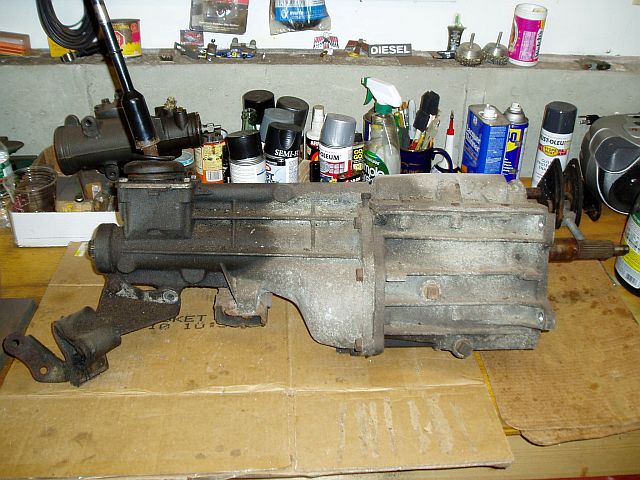 As pulled from the 86 Z28.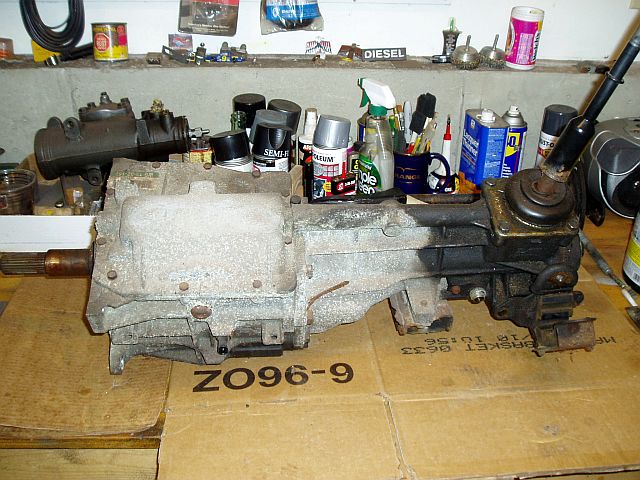 It's a dirty mess and was leaking from the shift plate.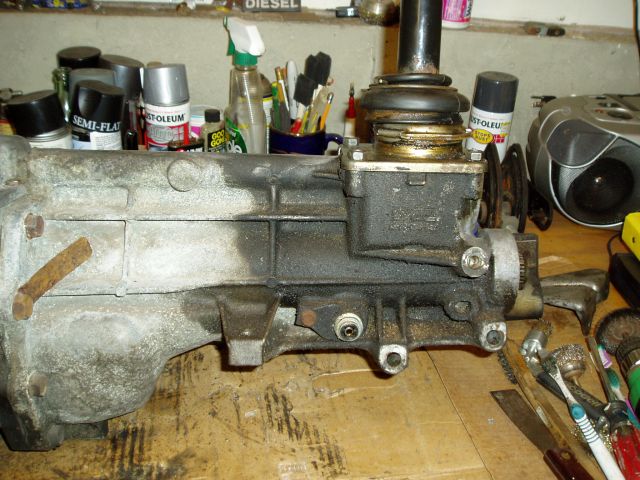 The mounting bracket is removed in preparation for cleaning.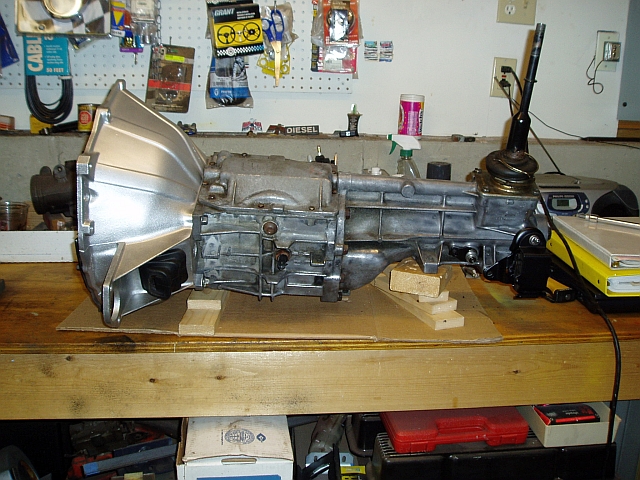 After MANY hours of scrubbing, it's starting to look presentable.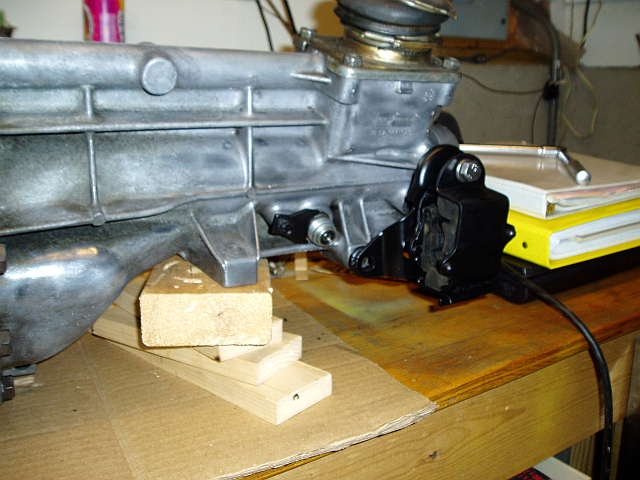 The parts that were removed earlier were cleaned and painted.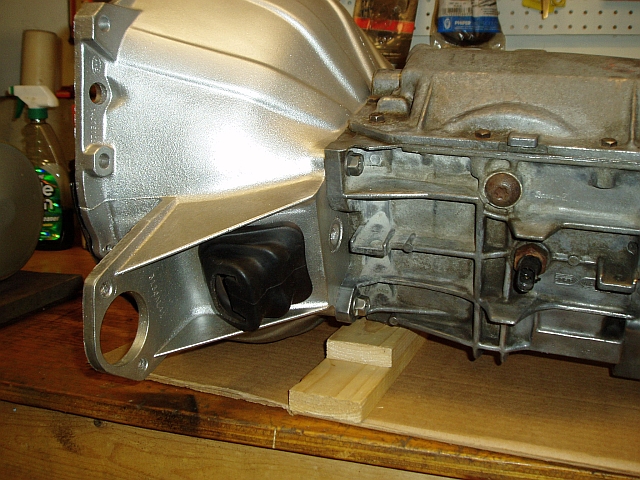 The freshly cleaned and painted bellhousing is re-attached.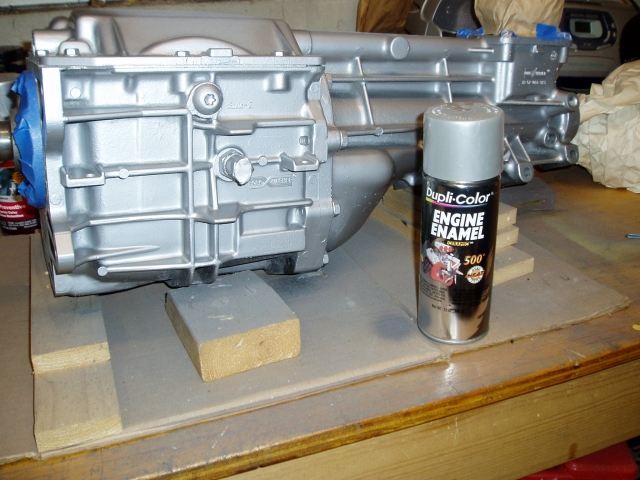 After a thorough cleaning, the trans is painted with some cast aluminum high temperature paint.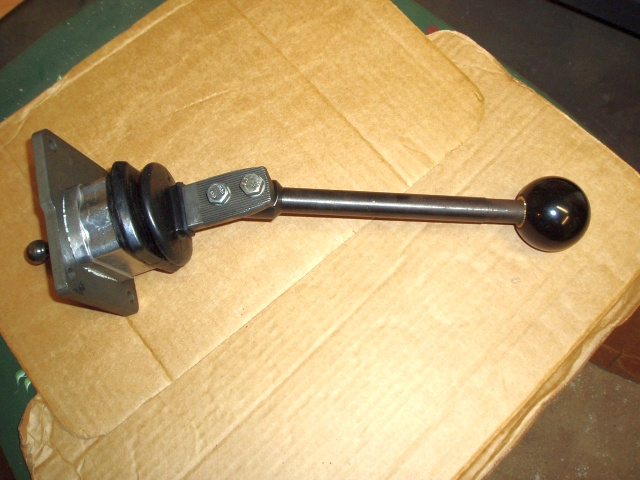 A short throw shifter was found on Craigslist for $100.00. The seller said it's a Hurst, but I can't find any ID on it.

A comparison of the original and the new shifter.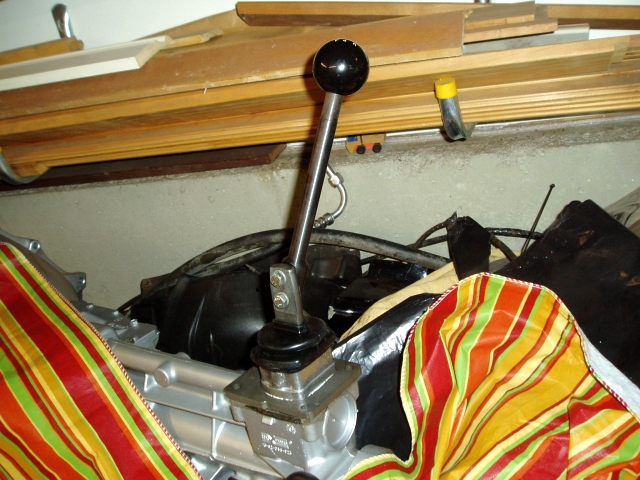 Here's the shifter mounted on the transmission.