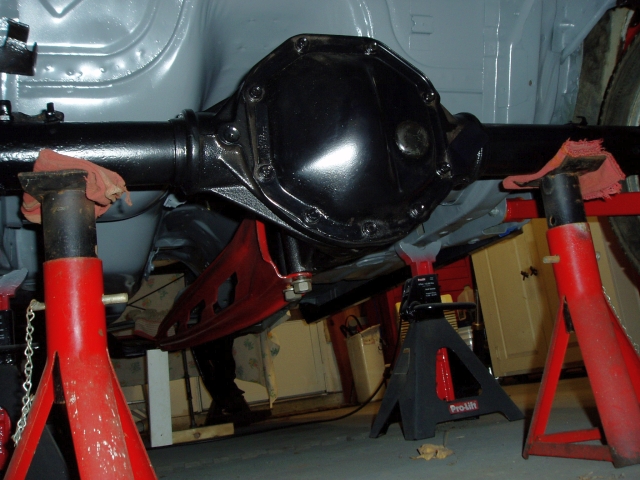 The rear end is moved into place and supported by some jack stands.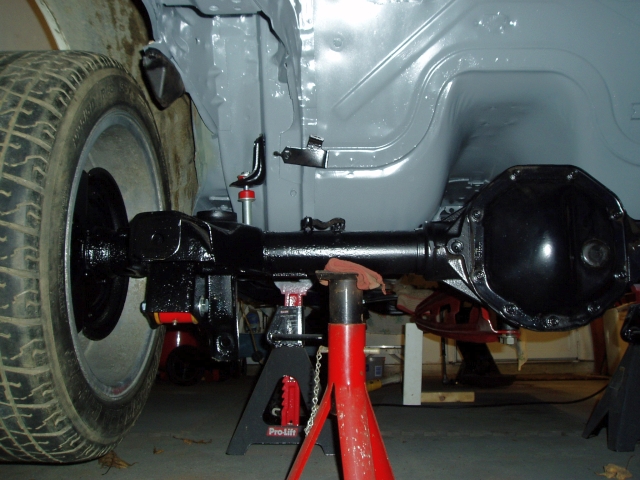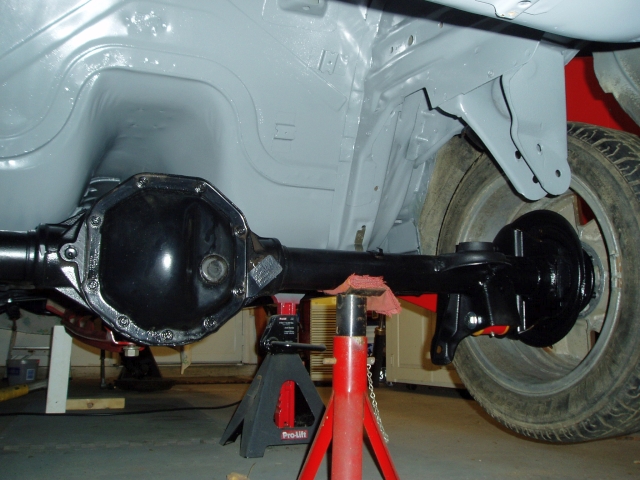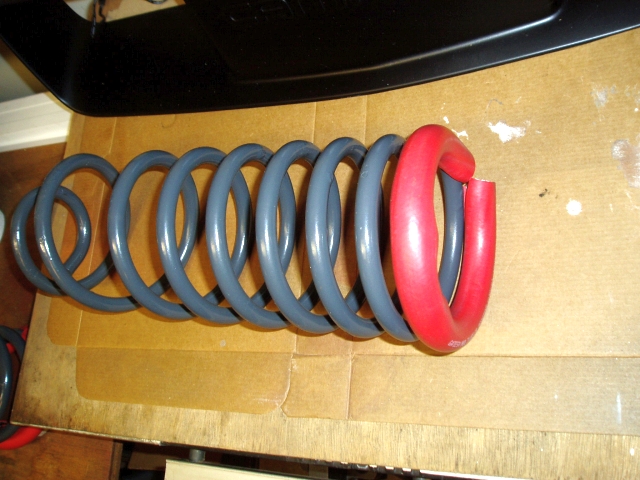 The infamous heater hose isolator mod. The springs were just cleaned up a bit and painted with Rustoleum gray.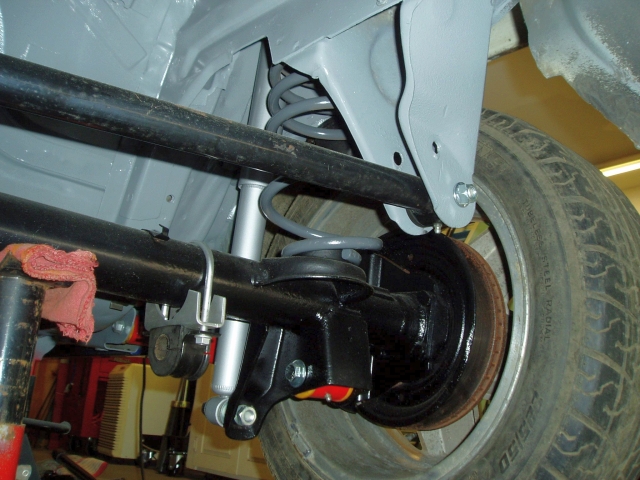 The panhard bar is in, but I'm still looking for a good track bar.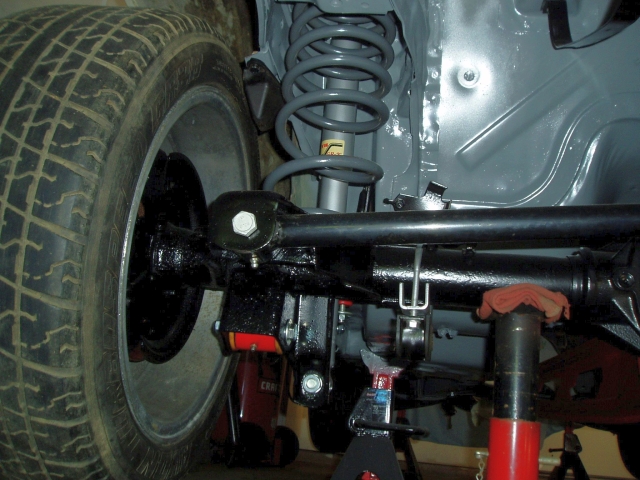 Some new KYB shocks were purchased and installed.